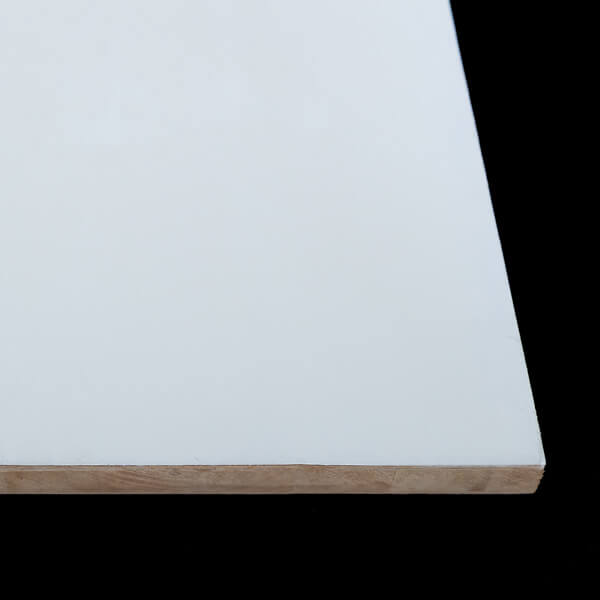 Thick plywood with polyresin processing on the surface
Poly lumber is a plywood made of thick Falcata wood as a core material and processed with polyester resin.
Features of poly lumber
Lightweight, highly processable, and has excellent water repellency
The surface is treated with polyester resin, and Falcata wood is used as the core material to increase the thickness.
Lightweight and easy to process. Since the surface is resin-processed, it has good water repellency and is easy to clean.
The thickness can be up to 15 to 30 mm./p>
Applications of Poly Lumber
In addition to being lightweight and secure in thickness, it is also used as it is for storage furniture and shelf boards because it is resin-processed for the surface.
It is used as it is at the construction site by cutting it and pasting it in small pieces.
Because it does not need to be painted, it is often used in sites with short construction periods, and it has become popular as DIY in recent years.