WE PLAY THREE ROLES
Established as a plywood wholesaler in Asahikawa, we have been expanding our business while dealing with plywood in general.
At the same time, we have been creating new value by processing plywood from early on.
As we searched for new needs, we came up with "Rough Step", a stair material with a surface treated to prevent slipping.
Our company's most important value is to "provide good products for our customers".
We will continue to listen sincerely to our customers voices and do our best to respond to them.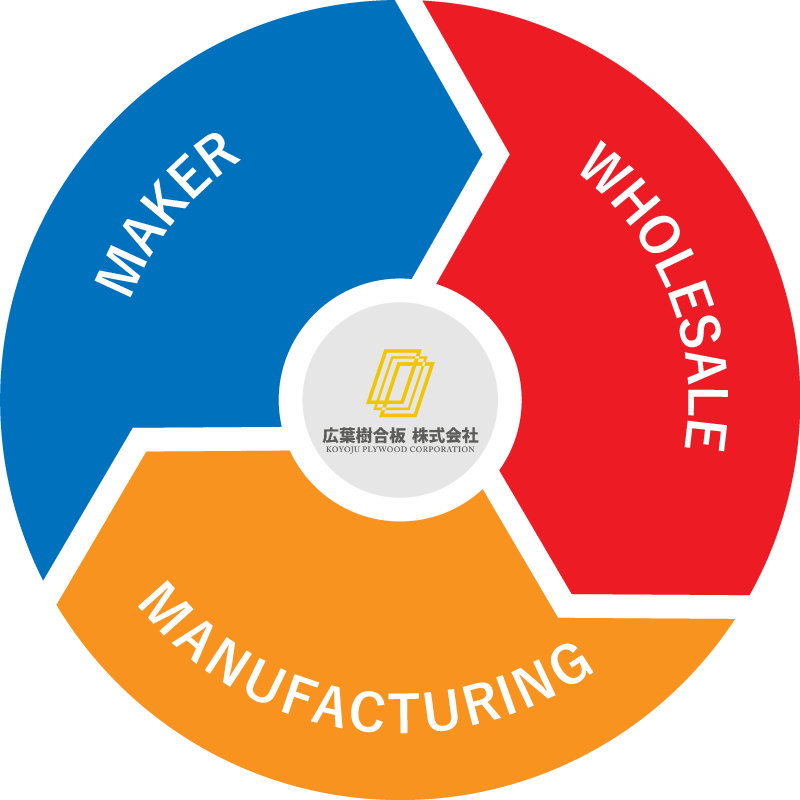 As a wholesaler

We have started selling plywood produced from nature-grown wood in Asahikawa.
Our products are used in the construction and woodworking industries, and they are used in everyone's daily life.

As a plywood manufacturer

We handle the processing and production of plywood by woodworkers.
We supply perforated plywood, veneer plywood, and other products to meet the needs of our customers.

As a manufacturing developer

We have a variety of business relationships with companies and are able to undertake the entire process of design, production, and construction.
We will develop products with new values to provide better spaces.