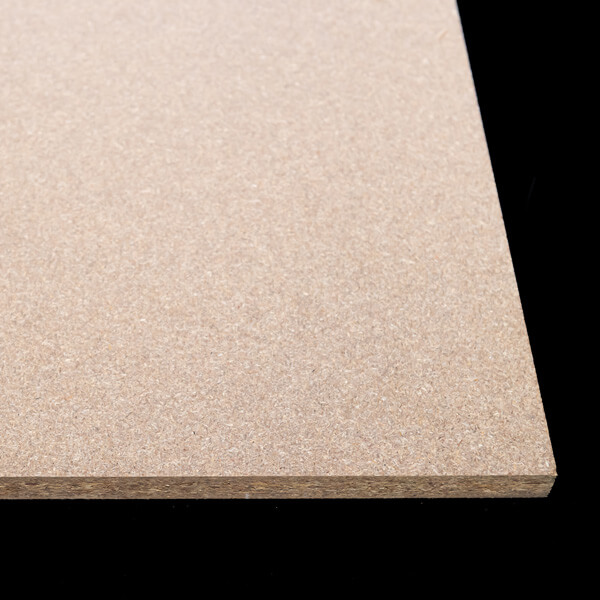 A fiberboard made by compressing small pieces of waste wood or lumber.
Particleboard is a board made by mixing waste wood or small pieces of wood with adhesive and molding them.
Features of Particleboard
Use as construction demolition material
Particleboard is made from waste materials such as construction demolition materials.
The surface is smooth, but the edges and cut surfaces are rough.
Applications of Particleboard
It is used for furniture and kitchen parts by applying decorative sheets or melamine resin to the surface.
It is also used as a core material in its bare state, and as a base material for floors and roofs in houses.