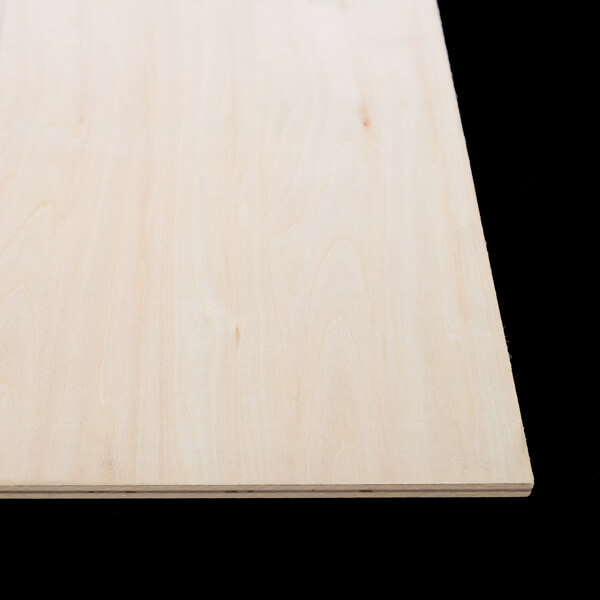 Typical plywood used as a surface material
China plywood is a typical plywood used as a surface material in construction scenes.
Features of china plywood
Smooth surface, ideal for painting
"China" is a member of the linden family, and plywood with china attached to the surface is called china plywood. (The core board is made of lauan.)
The dense and smooth surface of china allows for easy painting and a beautiful finish.
Quasi-double-sided with a beautiful finish
It is also made as "water-resistant plywood" using water-resistant adhesives.
It is also made as a "quasi-double-sided" standard with a beautiful finish on both sides.
Plywood for dieboards with little warpage
There is a "co-core plywood" that also uses china for the core board.
It is also used as a plywood for dieboard because of its beautiful small edge, good workability, and low warpage.
Applications of china plywood
China plywood is widely used as a surface material for construction and furniture due to its warm atmosphere and beautiful grain.
The relatively low cost of plywood for natural wood surfaces is one of the factors behind its widespread use.