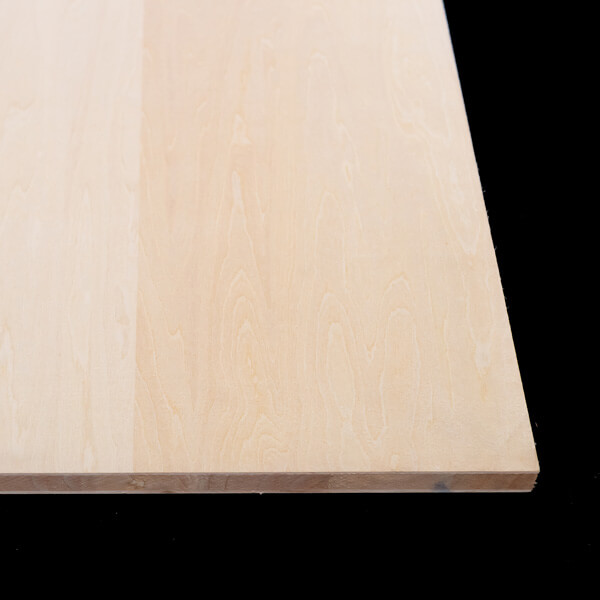 Thick plywood used as is for furniture shelves and side panels
China lumber is a plywood made by using thick Falcata wood as the core material and attaching China veneer on both sides.
Features of China Lumber
Smooth surface, ideal for painting
The surface is covered with china veneer, and falcata wood is used as the core material to increase thickness.
By using falcata as the core material, the price can be kept relatively low, and it is also lighter than regular plywood, which is made of veneers laminated together.
Since the surface is china veneer, it can be painted as it is and utilized as a finishing material.
Thicknesses range from 12mm to 30mm.
Applications of china lumbar
Because of its light weight, it is widely used as a furniture component at construction sites.
Since it is easy to work with, can be painted beautifully, and is relatively inexpensive, it is used for furniture in homes, schools, and many other places. However, due to its light weight, care should be taken when using it in places where loads are applied.
It is also a popular DIY plywood because it can be easily used for shelves by applying tape to the small edges.